The Dream of Christmas


Taken From:

LETS TALK
Saanich News, December 2007

With Paul Beckow M.Sc. R.P.C.
Individual, Marriage, Family Counsellor


I am sitting here, a week before Christmas, to write a column about the stresses many face this time of year.

But in this moment I can't seem to bring myself to it. If truth be known, a week before Christmas, I would rather sit here and dream. There is this dream that Christmas is, and has always been for me, a sweet and wonderful dream. I just want to fall into the dream.

The entrance to my dream of Christmas is found in memory - so many childhood memories of Christmas.

Six years old. Waking up in my bed at 4 in the morning, in a state of total excitement. Still dark, and too early to wake Mom and Dad, I take my stocking down from my bedpost and play in bed for hours, with the toys, the puzzles, and comic books. I sneak downstairs to see the tree, the twinkling lights and the colourful presents that appeared overnight. As it's not yet time, I run back to my bed. Tucking my head under my blankets, I'm giggling inside, I can hardly contain myself!

Ten years old. Opening the gift of my first very own real football! Within the hour, I am off. Holding the ball tucked tightly under my arm so I can't possibly fumble. I'm running almost as fast as my hero B.C. Lions halfback Willie Fleming, zipping in, out, and around lamp posts ( without being tackled once). I'm heading to the park to round up my friends for a muddy game of touch football. What joy.

Twelve years old. Gathering together for the Christmas dinner - the turkey and mashed potatoes, the sweet pickles, and hot buns, the apple pie. How much there is for us. Across from me is my Aunt Ruth and uncle Mel. And my two cousins. And my auntie Lou. I love seeing them again. I love them. This is MY family. How lucky I feel.

This is the dream, the sweet dream of Christmas. Christmas is a time of excitement, a magical time of giving, receiving. A time of family. Of celebration. And so much to be thankful for.

There is a principle in my counselling work that says whatever we put our mind to, our attention on, expands. Just as when you blow gently on a fire the flames grow. I think our dreams work that way. We live our life ongoingly in our "waking dreams" and we can all allow ourselves to be taken over by a dream.

For me, there is something still very powerful about my dream of Christmas.

What was it? What was it that Christmas evoked in me? It was something "I knew" as a child. Something I have not forgotten. But what?

From the silence, a response to my question broke forth from within -like a sweet and gentle song.

" All is well. We are all family. There's enough for everyone. Life is good."

So, that's it! That's what I just "knew" as a child and that I know now! This is the "knowing" I have within that remains the real gift of Christmas.

Funny thing about tuning in to a dream. We can all do it. Regardless of our age, of our past, our circumstances, the present problems we face. We can all listen for, and dream, a dream that inspires us. It can be a dream for our life, perhaps for our times, for our planet, even for the human family. We can all create a dream to give ourselves to, even live our life from - a dream that touches and inpisres us. Anyone human being can do that.

Most certainly, it takes courage. In our world with all its wounds and sores, its gasping and groaning, its problems and it's calls for help, in the face of some harsh realities and unworkablity, it requires courage to create a dream. Yet each one of us can do this.

That's when the thought struck me that just perhaps I HAVE written something to those facing special stresses and difficulties this time of year. For to be reminded of the power of our dreaming is one of the greatest gifts of Christmas.

So I invite you, be still for a moment, quiwt yourself, and reflect - For you what is your dream of Christmas you'd like to bring into the world?


---
Paul Beckow is a certified individual, marriage, and family therapist. If you have a relationship, personal issue or concern, he can be reached by phoning the Victoria Family Institute at 721 2477 or contacted through his web site at www.paulbeckow.com.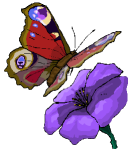 For personal or couple counselling, for more information, or to register for a course - please contact Paul Beckow at The Victoria Family Institute.