How are we doing with our kids?


Taken from:
LETS TALK
Saanich News, April 5, 2006

Paul Beckow M.Sc. R.P.C.
Individual couple and Family Counsellor

Sometimes disturbing observations and difficult questions invite us to ponder and re-evaluate. Such is the case with a fascinating book I came across not long ago – titled The Epidemic, written by Dr. Robert Shaw, a practicing psychiatrist from Berkeley, California.

Basing his views on a lifetime of observation as a family psychiatrist, Dr. Shaw asserts that North America's present generation of parents are raising an epidemic of self-centered, sullen, undisciplined children ( Read: brats).

He suggests that far too many of today's children are rude, quarrelsome, irresponsible, indulged, self-absorbed, and generally unprepared to face the rigors of life.

Do I have your attention?

In his book, Dr. Shaw writes, "Take a good look around you. Can you go into stores, restaurants and libraries without seeing joyless children screaming, sulking, resisting their parents? Do you notice the whining, bickering, tantruming, while parents in turn nag, complain and try desperately to ignore their unruly, surly offspring?"

The bottom line of The Epidemic is that something is going wrong with our present style of child rearing. We are not in charge anymore and are failing to be authentic and connected with our children. Dr. Shaw asserts we have been mislead into doubting our own instincts – natural instincts which he feels are a parent's best guide.

In his book, Shaw outlines "15 ways to ruin your children and your life." This includes: continually giving into your child's whims and demands; letting your child think he is the boss of the universe; not supervising your child's friendships; allowing your child overexposure to the media; not talking conflicts through; threatening and quarrelling with your child; failing to convey moral, ethical and spiritual values; and facilitating your child's bent towards materialism.

He suggests our relationship with our children is dominated by a media and consumer-driven society along with a frenzied pace of life. Requirements of work and home care leave parents overstressed and overwhelmed by the demands upon them. This frantic pace has undermined the times for close personal attention and connection between parent and child. This fundamental experience of bonding is the great civilizer.

All this leads Dr. Shaw to identify what he believes is a central error in our parenting style today: "Today's parents seem to have absorbed the notion that a child's life should be easy, serene, and free from frustration." At the crux of it, Shaw suggests, we have become a generation of parents devoted to the dream of the always-contented child.

"But," writes Shaw, "creating an atmosphere that feels satisfactory to the child all the time does him a disservice".

This leads to parents demanding too little and expecting too much. He cites an example: letting our children play video games all day; then expecting them to win honours at school.

Dr. Shaw proposes that, through our desire to have our children singularly happy and undisturbed, we are failing to direct them in responding to, and managing, real life difficulties and to teach them the attention and effort that real success in life requires.

What a report card!

Dr. Shaw's book includes many suggestions as the antidote to what he calls the epidemic of self-absorbed children. "A strong bonding experience, easy and life-giving routines, a disciplined environment, clear limits and boundaries, clear non-threatening expressions of morals and ethics, the introduction of personal values and responsibilities, and more good old 'down time' together."

I do not know how accurate Dr. Shaw's observations are. Clearly though, they are a wake-up call, an invitation to take a second look at both our parenting styles and our present results.

If you think he is on to something here or if you face any of the challenges he is describing, get the book. Dr. Shaw can help.

Quotes are taken from "The Epidemic" By Robert Shaw with Stephanie Wood. Harper Collins, Publishers.


---
Paul Beckow is a certified individual, marriage, and family therapist. If you have a relationship, personal issue or concern, he can be reached by phoning the Victoria Family Institute at 721 2477 or contacted through his web site at www.paulbeckow.com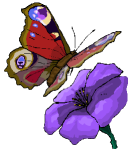 For personal or couple counselling, for more information, or to register for a course - please contact Paul Beckow at The Victoria Family Institute.