Making Your New Years Resolutions Stick!


Taken From:
LETS TALK
Saanich News January 3, 2007

Paul Beckow M.Sc. R.P.C.
Individual, Couple and Family Counsellor

It's that time again, New Years. With the excitement of a new beginning and your New Year's 2007 resolutions in hand - things are going to be diffrent around here!

Right?

Wrong !

New Years resolutions. Weve all made them. Yet few of us stick to them. Within weeks, perhaps days, the energy for change dissapates and we can find ourselves completely lost to the promises we made.

So just what is going on here?

To begin with, many of our resolutions are driven or supported by, guilt, by all those "bad" (dissaproved of) things we do in our life that we think we "should improve, correct, or simply get rid of."

"This year Im quitting smoking. I will find more time for myself, stop yelling at the kids, get more exercise and lose that 25 pounds. Ill stop getting mad and be a kinder more patient person, eat properly, quite procrastinating, and - I'll organize all the junk in the basement. I promise."

Guilt and new promises may feel good for a short while but very soon begin battle with our deeper desires and strongly formed habit patterns.

Its clear to see that guilt, personal improvement and correction are not a powerful platform for change.

To bring something new into our life, takes more than a few words of hope and reproachment on New Years Eve.

Change - to create new possibilities and new patterns in our life - calls upon something extraordinary from us: a mix of real attention, commitment, a little compassion, and the spark of enthusiasm.

It can be done! Those who succeed in creating change, acknowledge feeling proud and accomplished. Yet this requires certain skills from us.

Just what does it take to be effective in managing the things we'd love to manifest through 2007?

Here's six suggestions to support you with the dreams and desires you may have for the coming year.

1. Begin by answering a few questions honestly.
Real change requires, an honest "no kidding" inquiry with your self.

How much do you really want this (change)? Or is it simply a "I'd be happier if…" Are you passionate for it? Are you committed? Perhaps the answer is "not really". If the answer is "not really", toss it! That is a victory.

2. Once your desire is clear, begin to engage and involve your imagination.
Ponder, contemplate, and visualize your desired result. Picture what you want and how it will feel. Begin to program this feeling of accomplishment into your unconscious mind. Quietly experience what it will make possible and what it will feel like when you have that in your life.

Now, create some ways of remembering your project, and inspiring yourself daily that are visible. This could be a collage, a painting, a photo, a saying, a word, placed above your bed, a band around your wrist.

Create an exciting project name that inspires you. Generating this inspiration, over and over, is the single-most important skill in manifesting new possiblities in your life.

3. Make your new desire real, measurable and time specific.
Create a plan. Working backwards, outline what you must accomplish - "what by when" to make this happen. These will be your simple milestones on the road to success. For example, "to lose 20 pounds this year" becomes "to be in an exercise class by January 15" or " to follow my diet for 7 days" or "to lose 3 pounds by January 30".

Small, clear, and measurable actions and results keep you encouraged and on track.

4. Build a support team around you. Create accountability.
Many people fail because they try to take on change privately without establishing a structure of support.

There is nothing like a knock on the door at 7:30 am from your running partner to get you out of bed on time. Or a Sunday evening phone call with your support team to identify and communicate the specific actions you will take in the week ahead. These are real, practical, consistent structures of support.

5. View slip-ups and misdemeanours as learning.
Most often slip-ups and backslides are viewed as failures. They are not, unless you say so. They only become failure if you quit.

If you are to maintain a project, you must see problems as opportunities to learn - and immediately discover and put in place some new structures. To learn to forgive your self and begin again, to persist over time, is what makes change happen.

6. Learn to reward yourself for your efforts.
It is essential while furthering a project to find ways to acknowledge, appreciate, and reward yourself for your efforts. For many people this self-care and reinforcement is a completely new skill.

Approached authentically, New Year's resolutions are an exciting and powerful opportunity to challenge and inspire ourselves. The adventure begins when we stop and quietly ponder, "What do I really desire to bring into my life in 2007?"

Have you listened to your heart for your answer?


Paul Beckow is a certified individual, marriage, and family therapist. If you have a relationship, personal issue or concern, he can be reached by phoning the Victoria Family Institute at 721 2477 or contacted through his web site at www.paulbeckow.com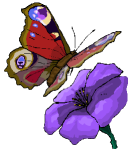 For personal or couple counselling, for more information, or to register for a course - please contact Paul Beckow at The Victoria Family Institute.