About Paul Beckow


Paul has provided counselling to individuals, couples, and families for over twenty years and presently maintains his private practice from his home office in Victoria.


Education


Paul received his Masters of Science at Eugene, Oregon and went on to pursue further post-graduate work, completing a two year program of study in individual, couple, and family therapy with psychiatrist Dr. Robert Shaw at the Berkeley Family Institute, Berkely, California.

With Dr. Shaw, Paul received training and supervision in Contextual Therapy, a model of therapeutic work committed to rapid shifts and transformation of troubling issues in people's lives.


Professional experiences


Early in his work, Paul was the director of a treatment program for emotionally disturbed children and their families. Along with a team of professionals and paraprofessionals he provided clinical supervision and support to treatment staff of children and youth in small residential treatment homes through the Vancouver mainland.

Following this, Paul and his family moved to Kamloops where he worked as a child and family consultant with the Kamloops School District's Department of Special Services. This was a professional support service set up for children of concern to the adults and failing to have success emotionally, behaviorally, socially in the school environment. Paul's work there included formal assessment, counselling to the referred children and to the child's own family and consultation and support to teachers in the classroom setting.

Following this work, Paul moved to Victoria to establish his own private practice and began teaching as a seminal instructor at the University of Victoria teaching courses in counselling and interpersonal communication.

Paul then accepted the position of Principal and Director of Instruction, at the Counsellor Training Institute, (CTI) a Victoria based post-secondary school providing a one year certificate program of study and supervision for individuals wishing to enter the profession of counselling.

In his role as Principal Paul was responsible for the standards of education and instruction at the School, the hiring of and support to instructors, for overseeing students through their program of study, and evaluating and communicating student achievement and identifying areas for improvement.

As an instructor at C.T.I. Paul taught courses - in couples counselling, counsellor training and clinical practice, personality growth and development, theories and practices of indvidual and family counselling. He also provided supervision to students fullfilling their 2 year requirement of direct client practice.


Courses


While at the school Paul also established a busy private practice and began designing programs for the Victoria Family Institute.

Over the years he created various courses and workshops meant to empower individuals, couples, and families. These courses can be found on this web site.

Out of his experience teaching and counselling with clients, Paul has created two programs: The Flowering of Relationship a course designed to empower couples in their lives together, and Living Lightly - Living Freely - a exciting exploration promising greater peace, ease, and aliveness in our experience of living.


Counselling Couples


One of Paul's major passions is counselling couples. He prefers not to tie couples into a long term process of "gradual improvement over time" but rather to directly pursue with the couple the barriers that are blocking each person's capacity for satisfaction and happiness in their lives together.

This focus and the counselling work together it produces, allows for sudden, lasting, insights and changes bringing about real and significant difference in couple's lives.

If you would like an appointment to come and work with Paul, or discuss your personal needs, you may contact him at Victoria Familiy Institute, 250-721-2477.



---
Further Professional Activities


In addition to teaching and counselling, Paul has been part of an EFAP professional team providing services to companies and organizations, employees and their families. This team of experienced, qualified professionals responded to a wide range of individual, marital, family, and parenting, issues.

Paul and his associates participated in work as requested with management focussing upon the immediate needs of employees within their work environment with the intention of directly impacting and enhancing the well being, relatedness, and effectiveness, of employees in their work place.

Further, Paul has designed a professional service for married couples choosing divorce. ( Divorce can work ) This service is intended to support both divorcing individuals to find their way through the challenges and adjustments often required in divorce - with a minimum of hurt and animosity.

The intention of Divorce Can Work is that each person in the family (including the children) feels included, listened to and taken care of, as the family faces change and their new future together.

For several years in Victoria, Paul made appearances on the Chek Television Friday AM morning program, as this station's local individual, couple, and family therapist. In addition, he was a frequent guest visitor for Radio AM 900 exploring the questions and concerns of the day, related to marriage and the challenges of family life.

Additionally, Paul's present work has included writing a regular column called LETS TALK for local newspapers focussing on topics that directly affect relationships and familiy living. As indicated, these articles are collected and presented on this web site by clicking LETS TALK.

Paul is continuing to supervise and orchestrate training sessions for students and professionals committed to enhancing the effectiveness of their skills and the results of their work. This is a professional development opportunity created for practitioners commited to excellence in the practice of counselling.

In summary, Paul is an open individual with a passionate commitment to making a very real and practical difference in the lives of others.

In his marriage to Frani they have two now grown-up children, Simon, and Natasha. Simon and Alex have 2 two delightful grandchildren Emma and Ava.


---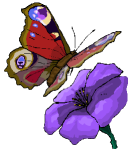 For personal or couple counselling, for more information, or to register for a course - please contact Paul Beckow at The Victoria Family Institute.